1976 Corvette Stingray
The 76 Corvette Stingray is an amazing car! Check out this beast of a car and see why so many collectors have fallen in love with it over the years!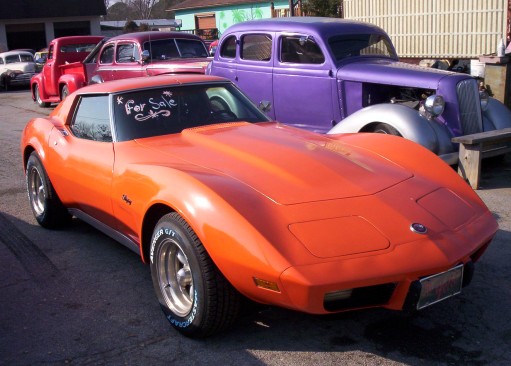 Price: $12,500 O.B.O. SOLD
Classic 76 Stingray for sale at Po Boy's in Boaz Alabama! Call us for more information on this wonderful vintage stingray. In fact, Automobile Magazine called the Sting Ray the "coolest car in history." This 1976 chevrolet corvette sting ray is a "MUST SEE"!
MANY MANY MORE CLASSIC CARS IN STORAGE! WANT SOMETHING ELSE? JUST ASK!
Awesome 1957 Chevrolet Hard Top for sale by Po' Boy's vintage cars in Boaz, Alabama. We are one of the top Alabama Classic Car dealer sites on the web! This 76 Corvette is great, but we have many, many, more antique cars than this! Email us and ask about any classic car you might be interested in!
Keywords:
1976 chevrolet corvette, 1976 corvette for sale, 76 Corvette specs, 76 corvete, 76 sting ray, 76 stingray, 76 'vete,